10 NBA Players With the Most Baller Cars in the League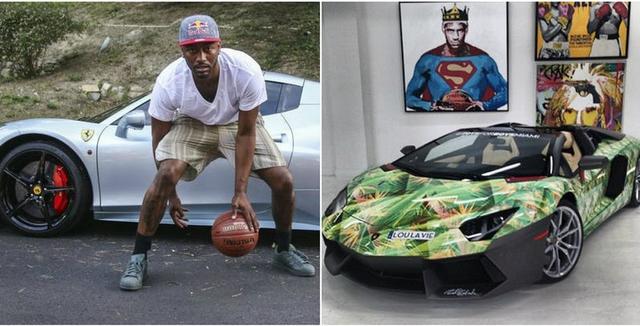 Without a doubt, the NBA has a host of prolific players who are flashy in the court. But, they're also flashy in another way: with their collection of cars. Some opt for a more classic, luxury look, a handful for an SUV over a car, and the rest go for the sports car that get up in speed. But all of the NBA players on this list share one thing in common: a fine choice in purchases. Everyone on this list made the list for their speed, power, or look, or for all three reasons combined. So, just as you are amazed by their skills on their court, take a look at and be amazed by them off the court. From the likes of the top NBA players of today (and also East Coast/West Coast rivals) Chef Curry and vets like Michael 'Air' Jordan and The Black Mamba, we explore the sickest cars in the NBA. Try not to get jealous. (It's not like you weren't already by their scoring power, defensive stamina, and competitive play. We're talking about the cars' owners by the way, not the cars.) We know it will be hard, but at least try. Or you always could get drafted into the NBA, lead a team to grab about two back-to-back championships to gain a $50 million contracts, and pen a Gatorade sponsorship, then you can join this list too.
10
VET PICK III: EARVIN MAGIC JOHNSON - ROLLS-ROYCE PHANTOM DROPHEAD COUPE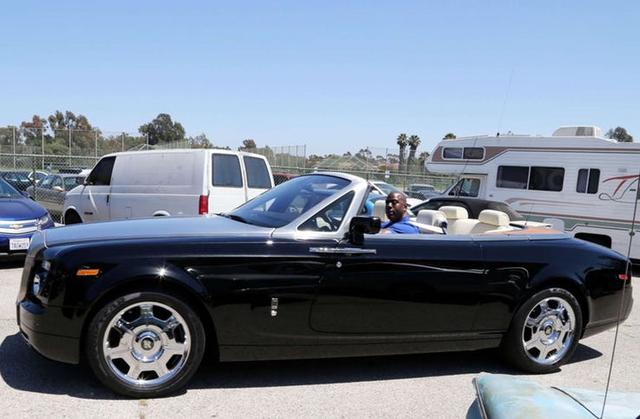 Of course Mr. Magic Johnson and one of his cars had to be included on this list. As not only a premier, starting player during his NBA career on the court, but also as a Los Angeles Dodgers owner and Los Angeles Lakers President of Operations during his post-NBA career off the court, Johnson has more than enough money that he can rightfully spend on some toy cars. However, this Rolls-Royce Phantom Drophead Coupe is far from a basic plaything. It is a drop-top coupe that was customized for the NBA king and is one of only 237 of its kind in the world. It also cost a weighty $500,000.
9
DERRICK ROSE - BUGATTI VEYRON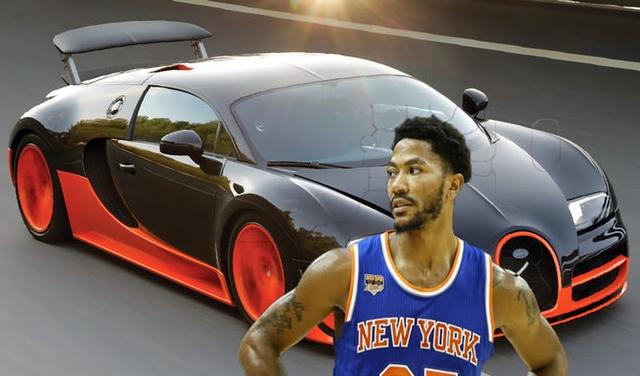 For a roadrunner like Derrick Rose, this equally rapid contraption of 1,200-horsepower with an 8.0L V16 engine was the perfect match. It was a match made in…a racing track. A Bugatti Veyron is a legit race car with a speed of 250 miles per hour. It's probably the only thing faster than D. Rose himself. It also was $1.7 million, which is truly nothing when placed up against his $40 million annual income thanks to a 13-year, $185 million contract with Adidas that has helped him gain a $70 million net worth. The talented point guard might not have yet won a championship, but this car is definitely a prize.
8
VET PICK IV: KOBE BRYANT - LAMBORGHINI MURCIELAGO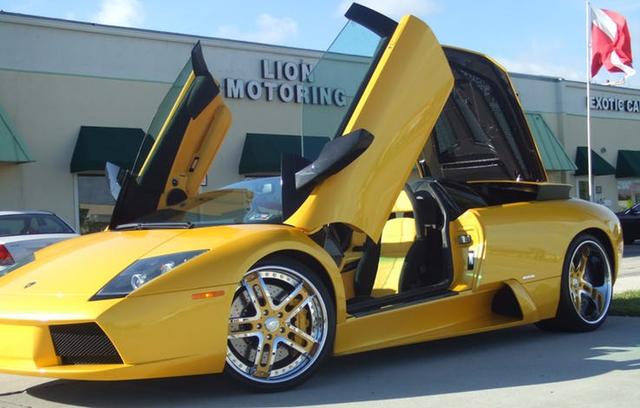 Now, let's dedicate a small section of this list to some more vets. Making the list a second time is The Black Mamba with this Lamborghini Murcielago. Purchased way back in 2003, this limited release luxury vehicle was bought by Bryant at a price of $380,000 with a rapidity of 210 miles per hour and up to 661 horsepower. The NBA superstar spent more bucks on this car and it shows. The style and finesse is just dripping off its bright yellow build and non-bumper frame. It certainly isn't an everyday, normal car, but that's fine because Bryant was not an everyday player.
7
VET PICK V: SHAQUILLE O'NEAL – ROLLS-ROYCE PHANTOM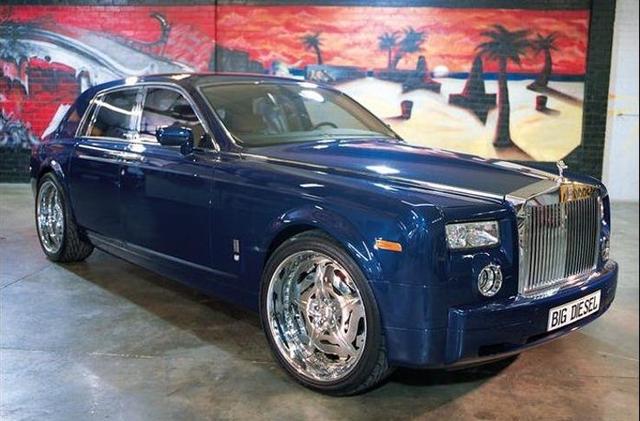 Now, come on. You can't talk about Kobe (especially not twice) without talking about Shaq, his former long-running Lakers teammate. That's like talking about peanut butter and not the jelly, cereal and not the milk, the sun and not the mo-…Moving on. They were a force to be reckoned with and are easily one of the most dynamic duos in NBA history having won three championships together. But, this car might be the fourth championship for the big guy. And this Rolls-Royce Phantom is a big guy on its own at a price of $500,000 with fully customized suicide doors and a shiny blue finish. You keep the championship rings Shaq and we'll take your other shiny metal: the car keys and the Phantom that it unlocks. It's not like you can't go and buy another 500 or whatever more of these anyway with your net worth of $400 million.
6
VET PICK VI: SHAQUILLE O'NEAL - LAMBORGHINI GALLARDO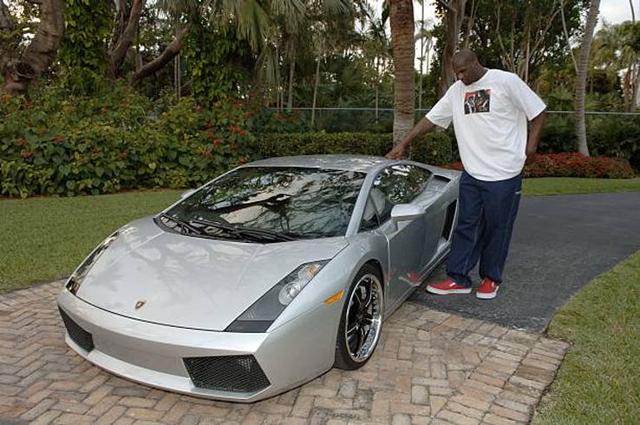 Somehow, we think that Shaquille wouldn't be so happy about Kobe getting two mentions on this list and him only getting one (remember they kept up a 'friendly' rivalry…while playing on the same exact team). Therefore, here is Big Diesel again, this time with his Lamborghini Gallardo. Shaq was much more modest with this car, in both appearance and cost, since it only had a price tag of $190,000 and a simpler, gray sleek build. It might be low and small, but this supercar is far from measly with a huge V10 engine and an extra 12 inches added to its frame in order to fit the tall superstar. And get this-the hood is actually the trunk of the car. Yes, you read that right. Now, that's what you call customization.
5
JOE JOHNSON - FORD F-650 SUPER TRUCK XUV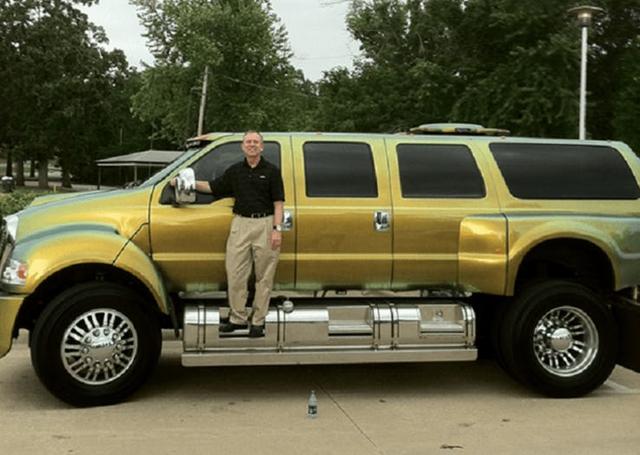 This huge (and we do mean, huge) truck tops both of The Bigs (and we're talking their cars and them, themselves: Shaq and Dwight Howard). This monster truck Ford F-650 owned by the 6'7" Houston Rockets shooting guard/small forward Joe Johnson is priced at about $250,000. But, while it might not be the costliest vehicle on this list, it's definitely at the top for the glitziest. It has 55-inch tires, 3 TVs (for the front, middle, and back rows, duh), cameras (also spread out in the front, the back, and the sides), a train horn, a back seat that folds into a bed, and a whopping 200-gallon diesel gas tank. At the time of this purchase, Johnson was playing for the Utah Jazz as a star line-up pick so it's safe to say, dropping a couple of hundreds of stacks was no big for this Big.
4
CARMELO ANTHONY – CORVETTE C7 STINGRAY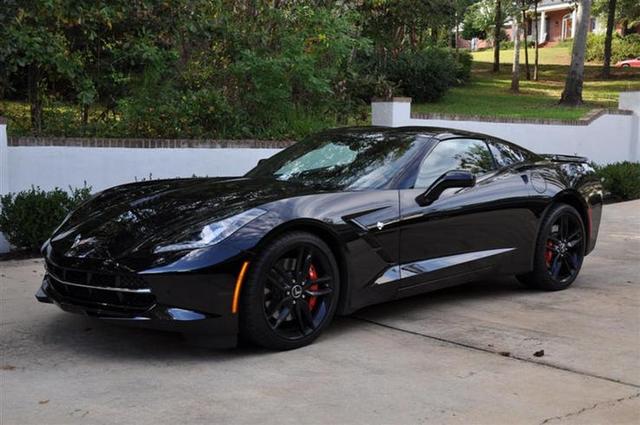 What kind of list about the NBA would be a true list without Carmelo Anthony? However, this time, he's not the star like he is on the court. His car is the star. What makes his car unique out of the rest mentioned here is that the premier athlete didn't drop any dollars on this ride. His now-estranged wife LaLa Anthony did as a 30th birthday present to him. (That's an awesome birthday gift.) Regardless of who bought it, Anthony's car was the wisest pick out of the others here with estimated starting prices of Stingrays being $50,000. This Corvette C7 Stingray has definitely stuck us like Cupid's arrow with looks that can kill. It's sleek and all-black. The inside is just as dynamic, having a 6.2 L V8 engine.
3
BLAKE GRIFFIN – GMC YUKON DENALI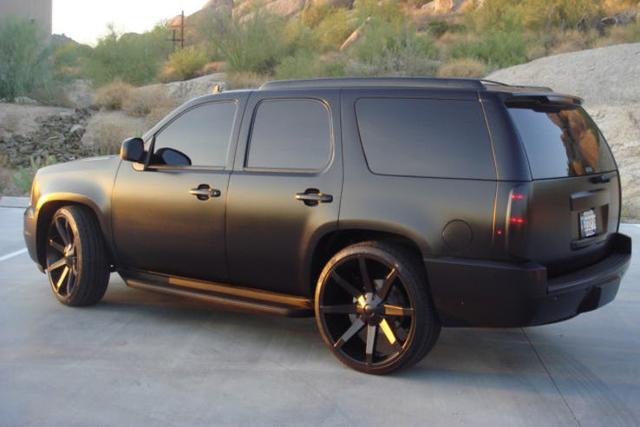 This blacked-out GMC Denali is what you call a boss SUV. Do you see those wheels? With up to about 403 horsepower and a 6.2 L V8 engine, this GMC model is not one to be played with. To be honest, it almost looks like a bodyguard's vehicle with the dark tinted windows and thick build. It basically matches Blake Griffin's own physical presence so it was the perfect match. In terms of its cost, the starting prices for the Denali are about $56,000, but with that full-on paint job (that was a lot of paint) and those rims, we predict that Griffin dropped at least $100,000 for this ride. With a net worth of $28 million, what's a $100,000?
2
KYRIE IRVING - LAMBORGHINI AVENTADOR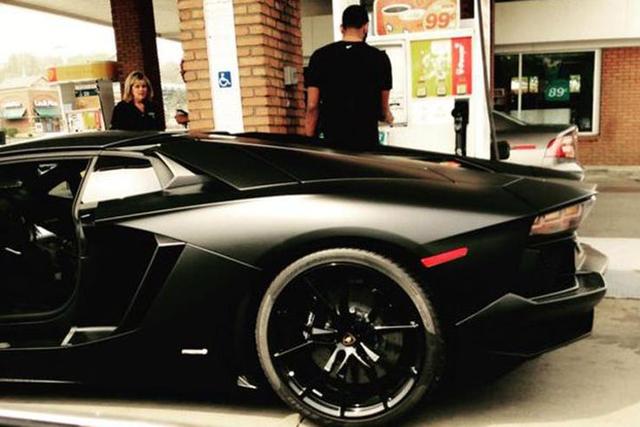 While this young star player might have purchased this car when he was a Cavs and now plays for the Boston Celtics, this car brings The Heat (See what we did there? The Heat. Miami Heat. The team his former teammate LeBron James played on. Okay, moving on.) It's all-black and all style with a futuristic-like design. If you've ever taken the time to watch, Kyrie's own ball handles are like something from the future too. They're really out of this world and they're also what helped the Cleveland Cavaliers clinch their championship in 2016 against the indomitable Golden State Warriors. With a net worth of basically $30 million, the amount of cash he spent on this car was undoubtedly like pennies.
1
KEVIN DURANT – MERCEDES-BENZ SLS AMG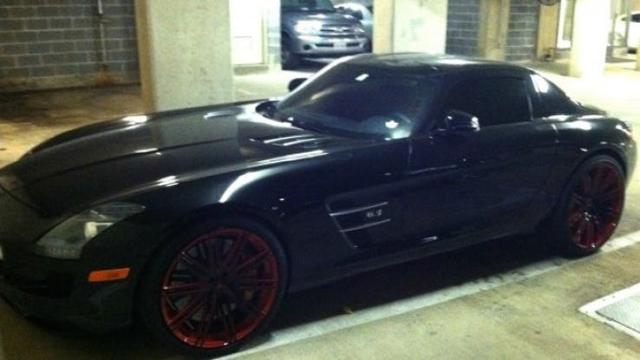 KD had to make another feature-or rather, one of his vehicles in his car collection had to make another feature-on this list. This Mercedes-Benz SLS AMG has a cool, slick black paint job with dark tinted windows that puts one in mind of Batman. (Batman called. He wants your ride, KD). The custom rims are also a nice touch and not hard to look at either. The two-door coupe must be perfect for easy riding and with a 6.2L V8 engine and 583 horsepower, we're sure it's some fast riding happening.
10 NBA Players With the Most Baller Cars in the League
Reviewed by
buzz viral
on
June 23, 2018
Rating: